Cleaning Supplies
Due to our ability to purchase cleaning materials in bulk we have now expanded to provide our customers new and old with high quality low cost cleaning materials and Janitorial supplies.
We endeavour to provide a wide range of products in the price list however should there be something you require not listed please contact us and we will source the item at the best price for you.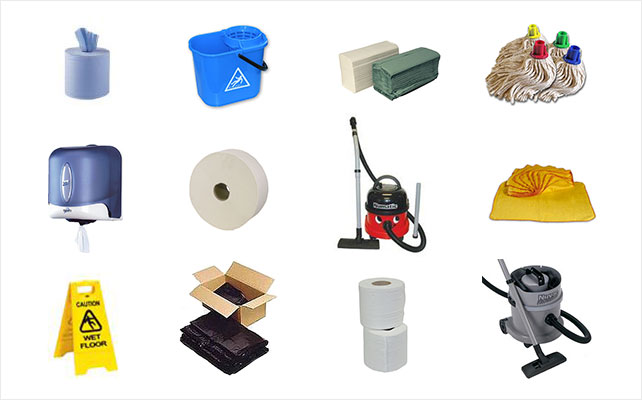 Disposable Paper Products
Cleaning Cloths
Washroom Products
Brushware & Dust Control
Mops & Buckets
Hygiene & Maintenance Chemicals
Hand Cleaners
Waste Disposal
Housekeeping & Laundry
Cleaning Accessories & Equipment
Personal Protective Equipment
Entrance Matting & Floor Pads
Window Cleaning Products
Catering Products
We offer for sale the products we use ourselves you can therefore be assured that they are of sufficient quality for doing the job without having to pay the high prices many branded names invite.
Cleaning Supplies Price List
If you would like to receive an up-to-date price list and personalised discount structure please fill in your contact details below: